In 1982, a small men's prayer breakfast group from the church felt God's call to feed the hungry around the world.  That first year, a yard sale on the grounds raised more than $1,000 for the Southern Baptist World Hunger Fund.  Since then, World Hunger Day at First Baptist Church has grown to include a huge yard sale, barbecue, craft & bake sale, and auction.

Hundreds of thousands of dollars raised. Countless lives touched. The love of Jesus shared through gifts, work, and provisions.
World Hunger Day is the last Saturday in September on our church campus starting at 7 a.m.
Donations are accepted on Saturdays mornings from 10 a.m. to 2 p.m. starting  August 24th, 31st and September 7th, 14th and 21nd leading up to the big sale.  Drop gently used items off at the gymnasium located in the Family Life Center.
Countdown to World Hunger Day 2020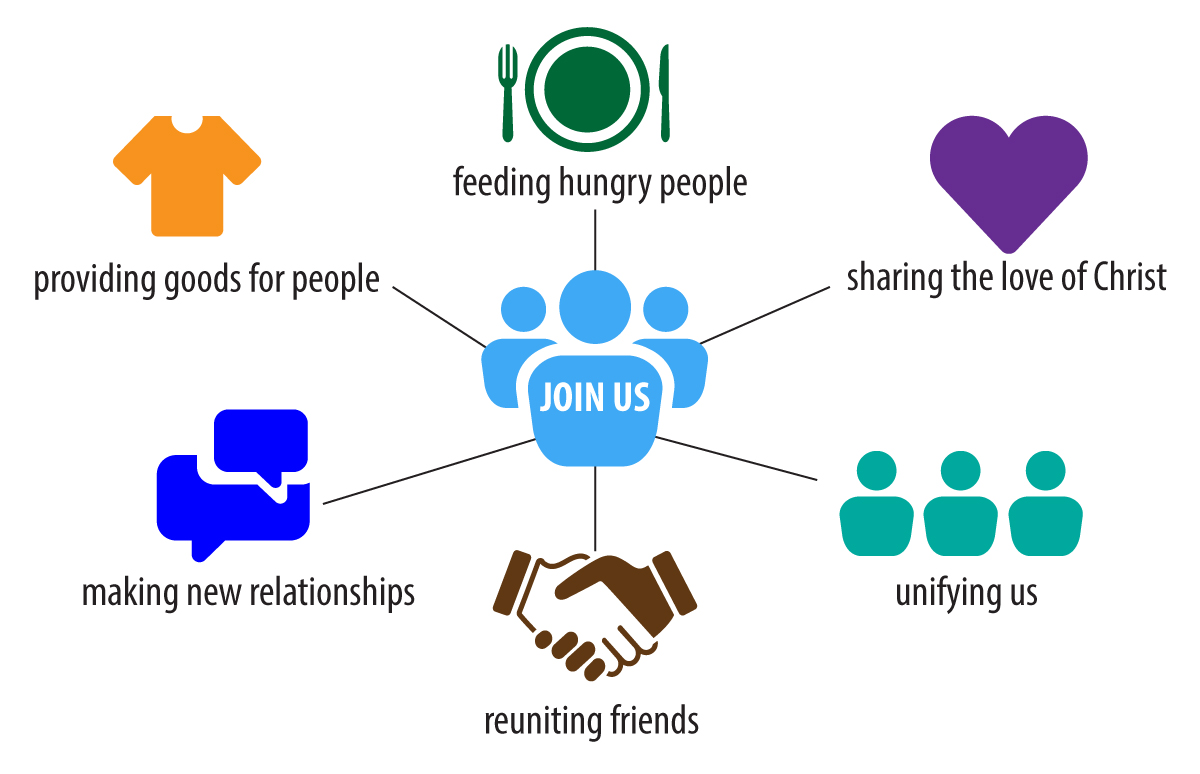 One of the best features of Word Hunger Day is the BBQ.  Join us between 10 am and 1 pm on World Hunger Day for some delicious pork BBQ and all the trimmings.
$10 per plate
$ 4 per sandwich
$10 per 1-lb. bulk
$15 family pack (includes 1-lb. BBQ, pint of baked beans & pint of slaw)